FOOT at Bulldog Days
Greetings Class of 2021 and welcome to Bulldog Days!! FOOT's schedule of events for this extravaganza is below.
Monday, 4/24: 
2-5 PM: Games on Old Campus : Spend a sunny afternoon playing your favorite games with some of your favorite people and meet other prefrosh!
Tuesday, 4/25:
1:30-3:30 PM: Extracurricular Bazaar (PWG): Come find us to learn more about FOOT, collect some cool leaflets, pamphlets, and M&M's!
10:30 PM - 12 AM: Dessert Torts n' S'mores (Old Campus): MMMMMmm! Come explore the phenomenon of the dessert tort. And wrap up your BDD with good company.
See you there!
What is FOOT? First-Year Outdoor Orientation Trips!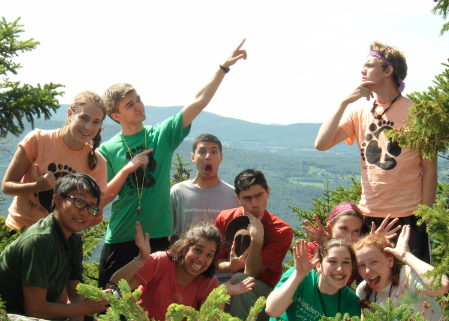 We invite you to join us for an experience that many students say is one of the most formative and important of their time at Yale. On FOOT, you will sleep under the stars, share stories and songs around the campfire, create a new tight-knit community of friends, enjoy discovering the Northeastern landscape, and spend time discussing what life at Yale will be like.
FOOT offers a unique wilderness experience to 400 incoming Yale first-year and transfer students each year!  In late August, trained upperclassmen lead preorientation backpacking trips to five scenic locations throughout the Northeast.
You do NOT need to be an experienced backpacker to participate in FOOT.  FOOT is for everyone and is an appropriate (and exciting!) choice for students from all backgrounds.  The trips are designed to all levels of experience – both novices and skilled mountaineers will find them rewarding.  The primary goal of FOOT is to help ease the transition into life at Yale. You will find the hike both exciting and rewarding!
Online registration for FOOT will become active in the Spring of 2017. We are excited for you to register!
---