Thank you for applying to be a FOOT Leader!
Recommendations are due on Sunday, February 7th. Recommenders should fill out the the online form here.
If you're interested in becoming a FOOT leader, regardless of whether you did FOOT and regardless of whether you have any previous hiking experience, download our application and submit it by 5:00 on Thursday February 4th. If you have any questions, feel free to send them over to poobahs@gmail.com. We look forward to meeting you!
For more information, see our Facebook page: https://www.facebook.com/YaleFOOT/?fref=ts 
---
Congratulations to the Class of 2020! FOOT is a great way to begin Yale! You can register for FOOT in the spring, so look for us then!
What is FOOT? Freshman Outdoor Orientation Trips!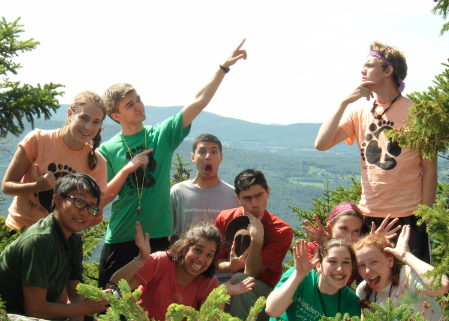 We invite you to join us for an experience that many students say is one of the most formative and important of their time at Yale. On FOOT, you will sleep under the stars, share stories and songs around the campfire, create a new tight-knit community of friends, enjoy discovering the Northeastern landscape, and spend time discussing what life at Yale will be like.
FOOT offers a unique wilderness experience to 400 Yale freshmen each year!  In late August, trained upperclassmen lead preorientation backpacking trips to five scenic locations throughout the Northeast.
You do NOT need to be an experienced backpacker to participate in FOOT.  FOOT is for everyone!  The trips are designed to all levels of experience – both novices and skilled mountaineers will find them rewarding.  The primary goal of FOOT is to help ease the transition into life at Yale. You will find the hike both exciting and rewarding!
---