The 2023 FOOT Leader Application is now closed. Congratulations to all the newly accepted leaders! If you're interested in applying to be a FOOT leader for 2024, stay tuned until next year! We accept undergraduate first-years and sophomores, regardless of FOOT and outdoor experience.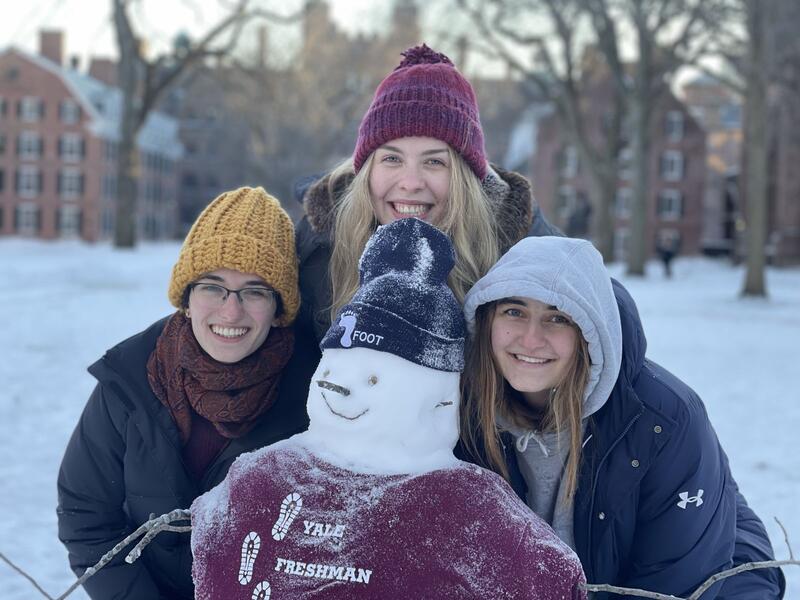 FOOT leaders play a crucial role in the success of the program. During the August trips, leaders are responsible for not only the safety of the FOOT group, but also for fostering an enjoyable, stimulating group environment. FOOT leaders must possess sensitivity, compassion, enthusiasm, and the ability to think calmly and quickly under pressure. Leadership experience takes many forms, and group skills are as essential to a good trip as outdoors skills. If you think you would like to be a FOOT leader but do not have outdoors experience or did not participate in FOOT as a first-year, please do not hesitate to apply. Also, you do NOT need to buy or find your own equipment. We will teach you the skills necessary to lead backpacking trips through several leader training courses and lend you any equipment you may need. Anyone who graduates in December 2023 or later is encouraged to apply, though we will unfortunately not be accepting applications from sophomores currently studying abroad or who will be studying abroad in Fall 2023.
The application, which will be linked here starting on January 31st, consists of written questions, a Personal Information Form, and a 10-minute interview. To begin, download the 2023 application, complete the written questions, and save the file as a PDF. This document should contain no personal identifying information but the file name must be your Student ID number (e.g., 919456789.pdf). The Student ID number (SID) is the nine-digit number at the bottom-left of your Yale ID, and can also be viewed on Yale SIS.
You will then complete a few questions on the Personal Information Form and upload your PDF. Please carefully read the instructions in the application document regarding the Form.
All applications will receive two anonymous readings, and each applicant will be interviewed before Spring Break.
FOOT Leader Requirements (these dates are subject to change):
April 4: New Leader Meet and Greet
April 23: Shakedown and EQ Day (welcoming new FOOT leaders and sorting through equipement)
May 11-13, 15-18: May Training (two days of leader skill workshops, and a short backpacking trip)
August 16: All leaders return to campus
Attendance is mandatory at all FOOT training sessions. If you have any questions, please feel free to email poobahs@gmail.com. We look forward to hearing from you!
| | | |
| --- | --- | --- |
| Priscilla Kellert | Kate Williams | Theo Haaks |
| Program Director | Co-Coordinator | Co-Coordinator |