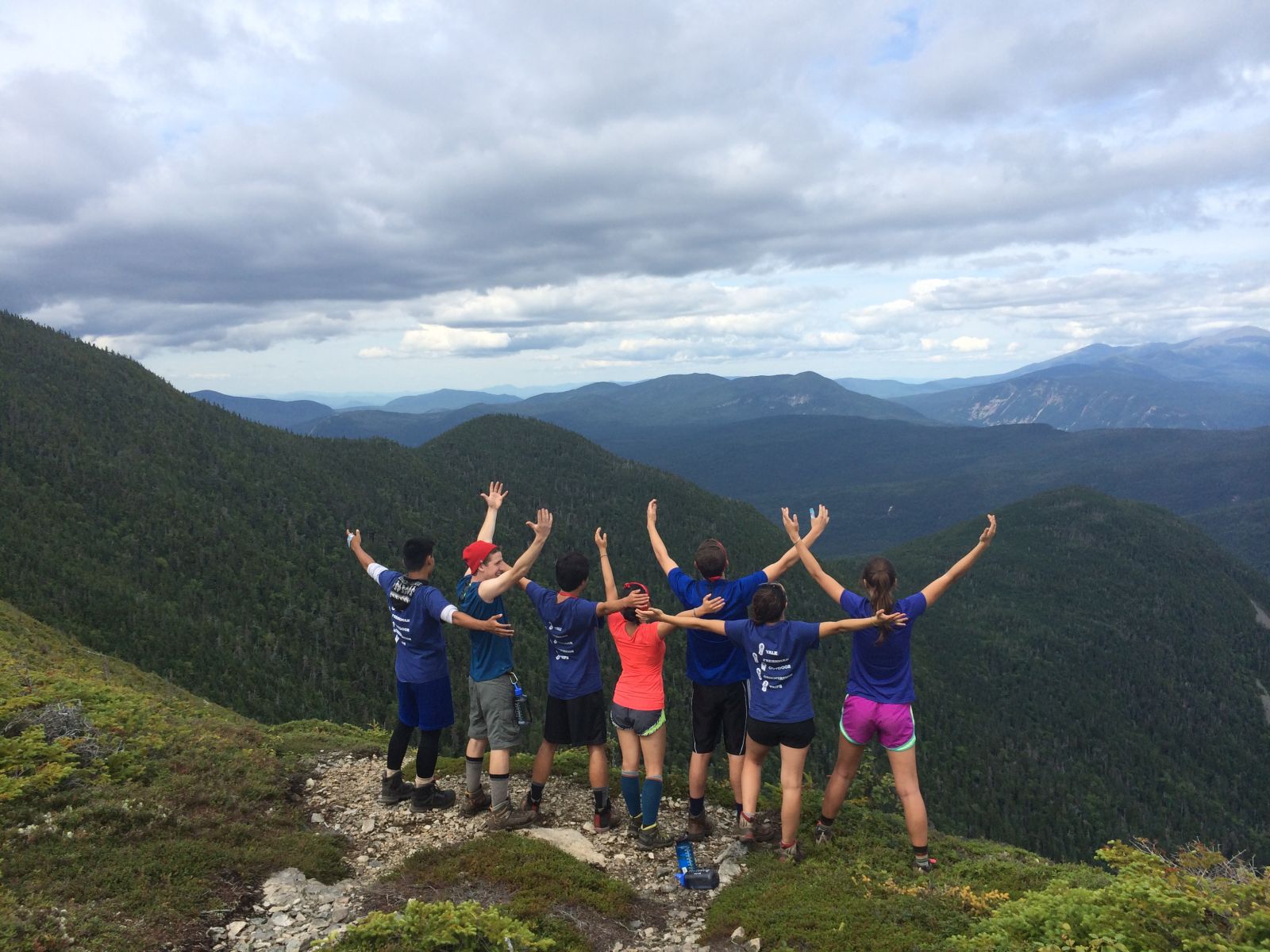 Base Camp Trips
For the first time beginning in 2016, FOOT will be offering base camp trips to students more interested in day hikes than lengthy backpacking trips. Students who elect to participate in these trips will camp in tents at the base of one of the following hiking regions. During the day, leaders will take students on day hikes around the region exploring everything the area has to offer! Base camp trips are appropriate for students of all levels of experience and ability.
Here's a little more about the base camp trip regions:
LAFAYETTE:
Lafayette Campground, nestled in Franconia Notch among the staggering White Mountains, is a hub for exiting adventures. Right on the banks of the beautiful Pemigewasset River, the site is surrounded on all sides by wooded trails that fan out up and among the nearby peaks. Franconia Notch also happens to be the site of the rugged symbol of New Hampshire, old man in the mountain, whose face unfortunately fell off in 2003. If you're on this trip, be careful, because the views from Lafayette Campground might make your jaw drop too!
NORTH-SOUTH LAKE:
The North-South Lake Campground is the biggest in Catskill Forest Preserve - and with its size comes extraordinary scenery and a rich history.  The campground is home to multiple lakes with beaches, and also provides access to a number of trails perfect for day hikes, both moderate and more strenuous, all with spectacular views.  In fact, painters from the Hudson River School used to journey to the area to paint the landscapes!  Possible day-hike destinations include exploring the ruins of the old resorts where the artists would stay, visiting a waterfall, or summiting North Mountain to take in the views- rumor has it that on a clear day, you can see five states!  Each night, you'll return to your campsite, snug within the forest.
Trips based at the North-South Campground will do day hikes, returning to the same campsite each evening. For more information on the campground, see the North-South Lake Campground website. 
CLARENCE FAHNESTOCK:
Their website says Clarence Fahnestock is "a delight for outdoor enthusiats," but really, this beautiful spot along the Appalachian Trail in New York is for everyone! The campground is nestled into a rocky ridge, which gives campers privacy while still providing beautiful views of the surrounding woods, ponds, and lake. There are plenty of hiking loops surrounding the campsite that provide a little something for everyone: tree-shaded trails, serene and untrafficked trails, and even some rock- and cliff-faced summits. At the end of each day, you'll get to return to the lovely campsite, complete with fire pits and bathroom facilities. Come check it out, you won't be disappointed!