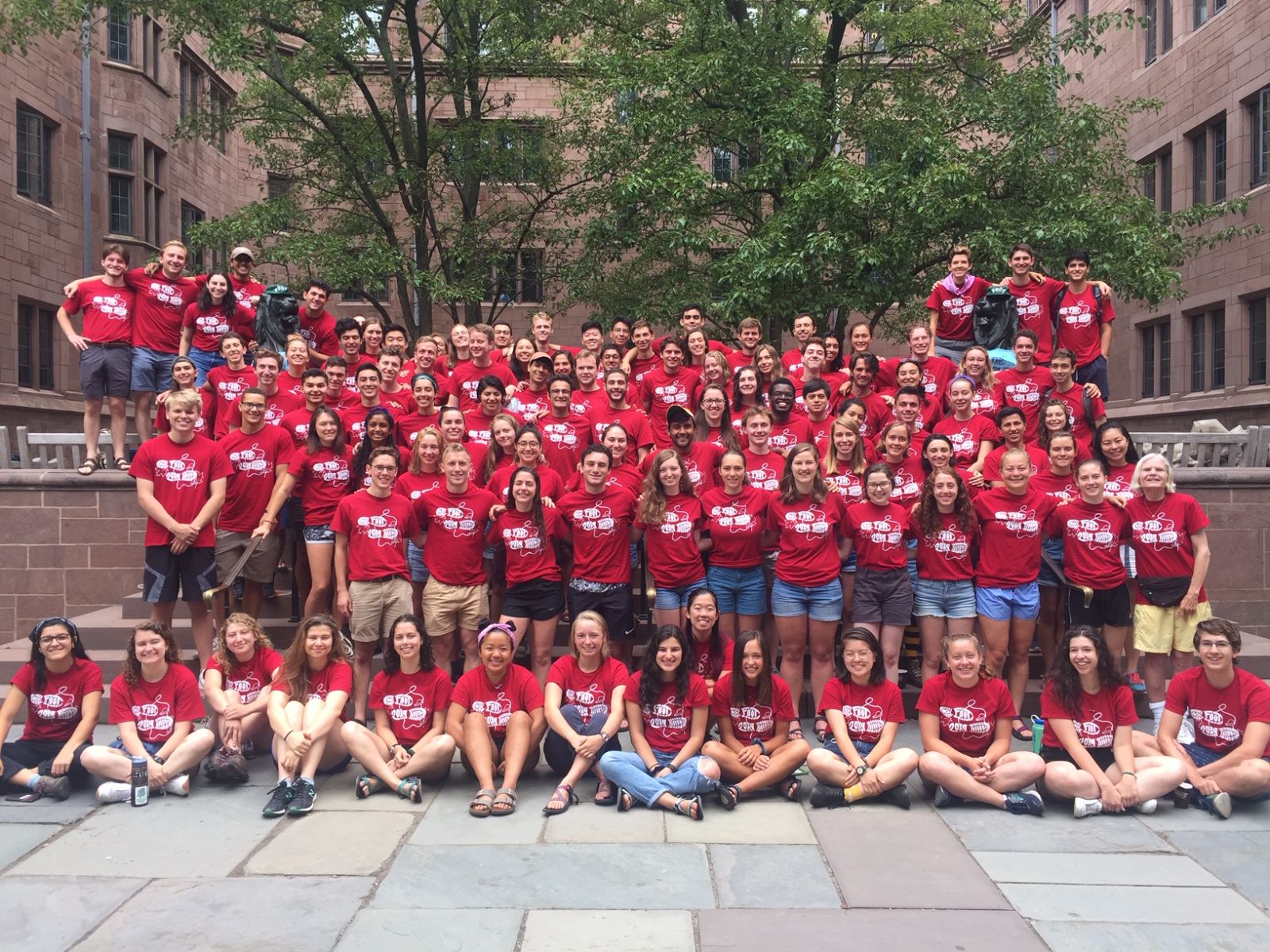 Every Fall at Yale, groups of eight to ten incoming first-years and two leaders set out on four and six-day backpacking trips in the woods of New England during the week before classes begin. These trips give first-years a chance to form new friendships, enjoy the outdoors, and, most importantly, share a positive experience that will help them start Yale on the right FOOT.
Foot leaders play a crucial role in the success of the program. During the August trips, leaders are responsible for not only the safety of the FOOT group, but also for fostering an enjoyable, stimulating group environment. FOOT leaders must show sensitivity, compassion, and enthusiasm, and have the ability to think calmly and quickly under pressure. Every year, FOOT leaders are recruited from the Yale student body to join the FOOT leader community and lead trips each August until they graduate.
The application process for becoming a FOOT leader consists of a written application, letters of recommendation, and an interview with current FOOT leaders. Leaders are selected from current first-year and sophomore students at Yale during the Spring term of each year (usually in January) and serve as FOOT leaders throughout their time at Yale. All leaders receive wilderness and first aid training before they are eligible to lead trips and spend a considerable amount of time preparing to to be the best leaders they can be.
If you are interested in applying to be a FOOT Leader, please visit Apply to be a FOOT Leader for more information on the application process and getting involved. For information about the student leader experience, check out our Leader Testimonial page.
If you are interested in learning more about the current community of FOOT leaders, please visit our leader class pages.