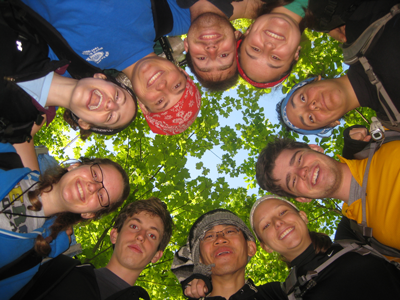 NOTE: We will be adding more locations for trips this summer. More to come!
FOOT runs trips in five different regions of the Northeast, each with its own unique flavor. Two upper-level students will lead each group of 8 to 10 first-years or transfer students. The groups hike about six or seven miles a day over hilly and sometimes mountainous terrain. 
Trips run for 4 days. Each trip's technical difficulty varies by region, but all trips are open to first-time hikers and seasoned pros alike! 
The Catskills offer the most challenging hikes. Vermont, the Berkshires, and the Appalachian Trail in CT and NY offer moderate-to-challenging hikes. For more info about each trip, check out the additional links on this page!
When you register for FOOT, we will place you on a trip, doing our best to accommodate your preferences. Don't worry too much about where you go, though – all FOOT trips are GREAT!
In addition to trips with a more traditional backpacking experience, we offer base camp trips for students who prefer day hikes. These trips will be based in the Catskills and on the Appalachian Trail in Connecticut and are appropriate for students of all levels of ability and experience.